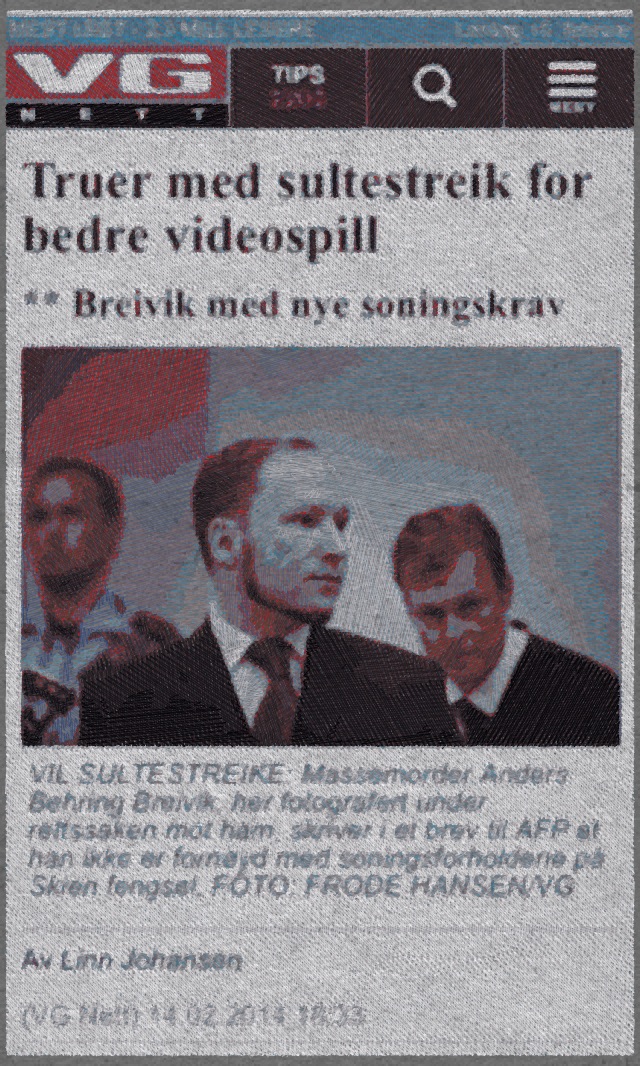 "[Breivik] threatens with hunger strike for better video games"
— OK, so perhaps I should try hunger-strike-whining myself, and see if that gets me a better gaming PC than my old laptop? Or do I really have to go to jail first, too?
"Demands that the Playstation 2 in his cell must be upgraded to a Playstation 3 […] Describes prison conditions as torturous."
— Of course, being the murderer of 77 people, most of them kids, all of them unarmed, should make you justified in feeling entitled to preferred treatment, no? I personally don't think I can top that, and I sincerely hope I never will.
The last thing I want you to be able to do, given the manner in which you earned your place in jail, is to play realistic first person shooters like "Battlefield 4." You've had too much real-life first person shooting already. That's why you're behind bars in the first place, remember?
"He also wants his allowance doubled, to cover postage for letters to abroad."
— Well, the way it works where I come from is that if you want to have more money to spare, then you'll have to stop spending them on all sorts of nonsense, such as sending letters to all over the world and whatnot.
My advice is that you should try to get pen pals within your own country instead, since that's way cheaper, or just shut up and deal with the fact that you have no friends because nobody likes you!
Seriously, being a sadistic mass murderer doesn't earn you any extra points with me. I'd take away your Playstation 2 as well! You're a pathetic, self-righteous little prick who ought to be left to play tic-tac-toe with yourself on the bare concrete prison walls with no more than a piece of chalk.
Related links: