It's the 17th of May 2014, Constitution Day, and the 200th anniversary of the signing of the Norwegian Constitution at Eidsvoll in 1814.
At risk of seeming slightly sub-par on the patriotism scale, we decided for once (and by for once I mean for the first time) to sleep in and spend the day in quiet, relaxed celebration at home (I basically needed the sleep after a week of late shifts), and watch the parades on TV, rather than rush off in a hurry to see them in person as we usually do.
Norwegian National Day parades are traditionally dominated by children and marching bands. In fact we do take pride in the fact that, aside from the royal guard's marching band in Oslo, it's a wholly civilian celebration, pretty much a Children's Day, with hardly any military elements present. In fact I was commenting on this when, suddenly …
The 501st Legion: Nordic Garrison
in full force in the 2014 Trondheim parade!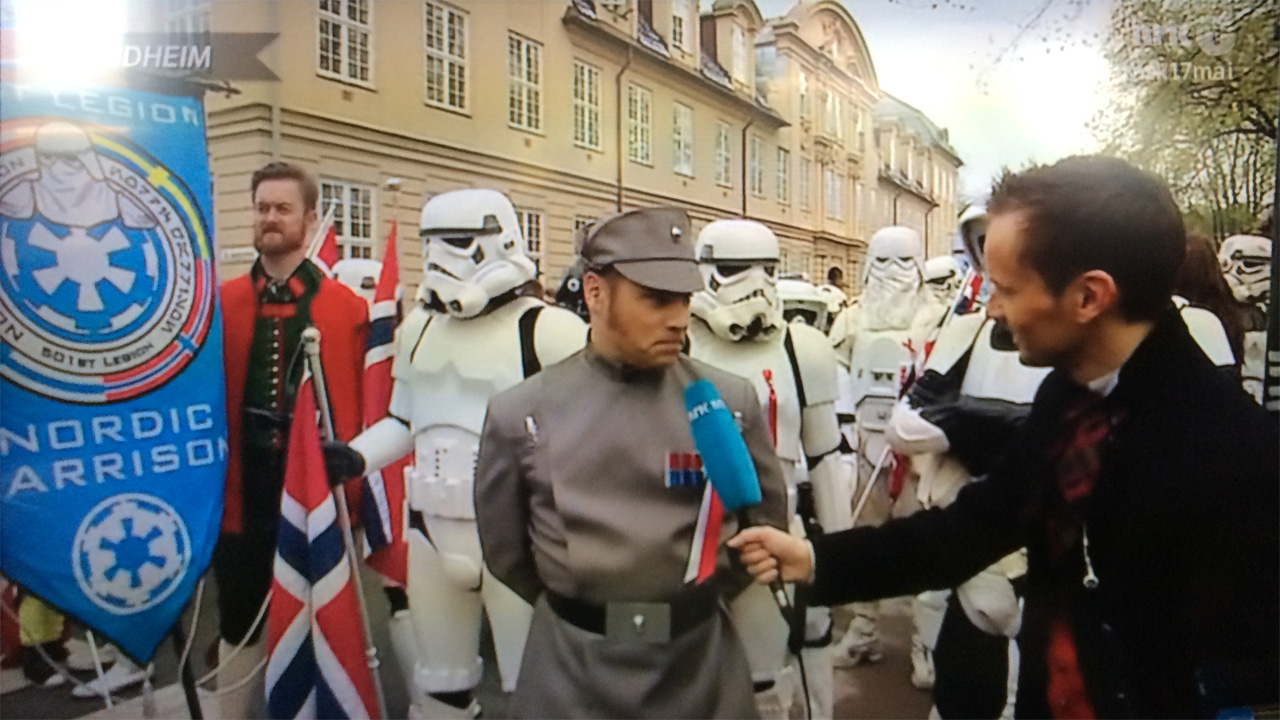 Image rudely borrowed from NRK without asking.
Fortunately this was a peaceful occupation, and the presence of stormtroopers was purely ceremonial. It is a good thing that, after their brief invasion of Hoth (Finse), the Galactic Empire found our planet too insignificant and backwards to be worth the bother of taking over permanently.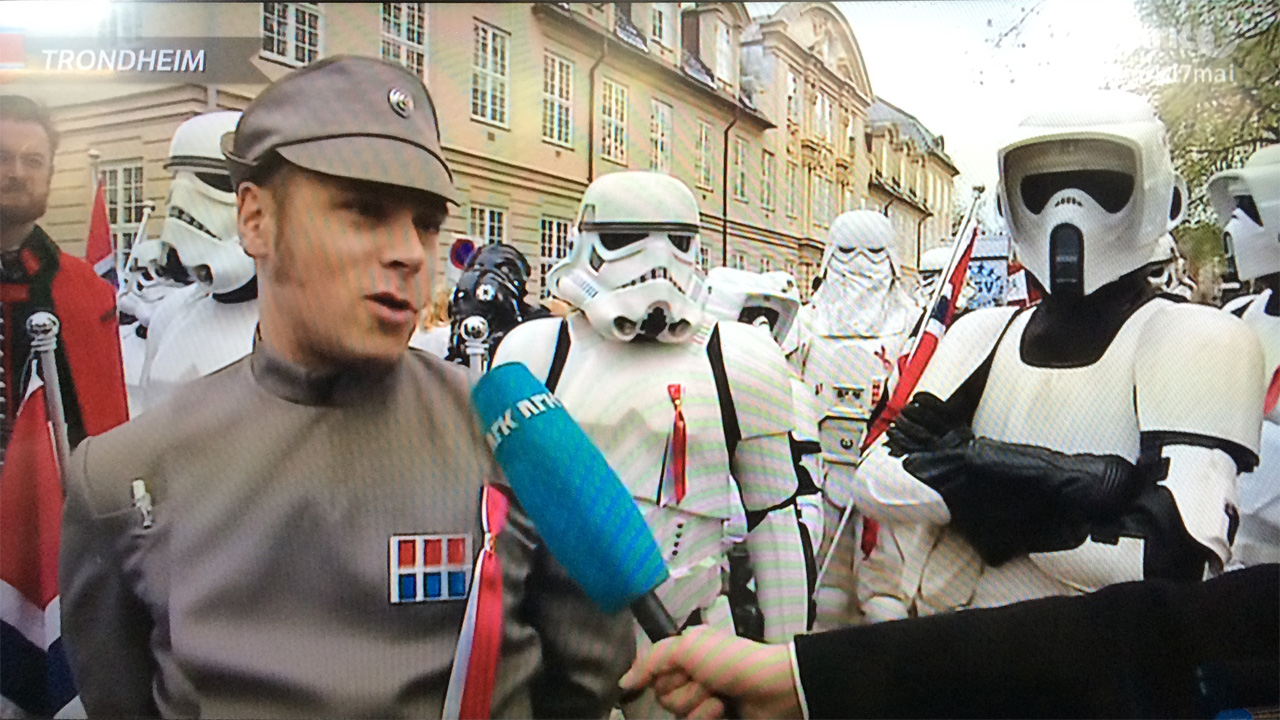 Image rudely borrowed from NRK without asking.
I would love to join up (even though they're the bad guys), but unfortunately I know all too well what Princess Leia would have said:
"Aren't you a little fat for a stormtrooper?"
But wait, there's more! A group of Japanese game and cartoon-inspired cosplayers had shown up, too. Good sports, and utterly kawaii! It may not be proper Norwegian tradition as such, but it certainly adds a lot of colour to the parade.

Image rudely borrowed from NRK without asking.
As a long time Star Wars fan, and father of two cosplay fans, I wholeheartedly approve of this! 🙂
Related links