ALMOST!
Just nine months and three weeks to go!
And then we'll all have hoverboards, and flying cars,
and automatically self-fitting clothes, and Mr. Fusion …
AND A FAX MACHINE IN EVERY ROOM!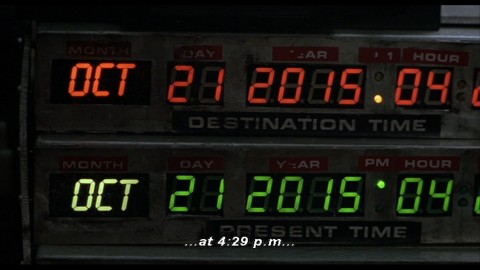 The only thing that bothers me about that …
is that we'll no longer have this to look forward to.
I know I will miss it.
*sigh*
~o~
Disclaimer: This is not all OC. The animated gifs are from a Tumblr post, but the rest is my own.